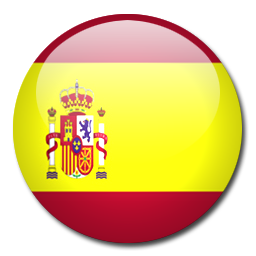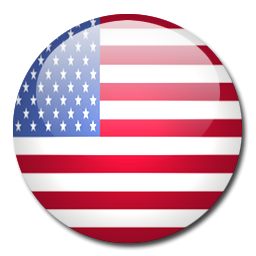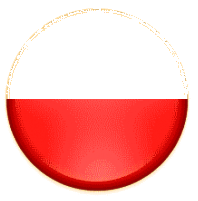 Reach the blue ocean for your business
with new website
Did you ever wonder what your business would look like if you were on the first page of google?
Start making more money with your website today!
See how we work!
Our latest projects from 2020
Our mission
We work so that hundreds of small and medium-sized companies like yours can surf the Internet, reach thousands of people , searching for goods and services every day in Google. So that you can expand and earn many times more money.
This is our goal, that is the sense of our existence
"The one who moved the mountain began with small stones" - a Chinese proverb
Why do you need a modern website?
Internet traffic is growing all the time, especially on smartphones, that almost all your customers have. Old pages do not display properly on smartphones!
All the time we all face increasing number of purchases made via the Internet , there can be no shortage of your site when someone is looking for what you do
Thanks to us in a week, your new website can be on the first page in google. Think about it, how many customers you'll get!
This is an investment that will pay off very quickly, find out our prices below
0 payment, until you see your website!
"A brand for a company is like a reputation for a person. You earn a reputation by completing difficult tasks well"– Jeff Bezos
Are you aware of...
...that for example search term "wooden chair" is typed 60,000 times a month in United Kingdom alone? That's 2000 potential customers a day who want to spend hundreds of pounds on wooden chairs. If this chair manufacturer doesn't have a website, the 60,000 customers in need will never find it!
Did you know that just 10 years ago only 1% of internet traffic was generated by phones, 5 years ago it was 18% and in 2019 it is already 41% and this number is still growing. Searches like for example, catering food, are already about 80% carried out by smartphones. The site created just a few years ago may not be displayed properly on mobile devices! Check if the website is responsive: http://responsivetesttool.com
Do you know that there are methods that make it possible to attract a customer who will spend 100 euro, and you spend 10-20 euro on effective advertising on the Internet? Thanks to years of experience and dozens of trainings, we know these methods and are ready to use them for you
Blue Ocean crew
Hi! My name is Peter Kamiński and in 1999 I already had my first website. Since then, technology has developed very much and I along with it.
I graduated from marketing at the Jagiellonian University in Krakow, followed by doctoral studies in marketing research at the University of Economics.
I love analyzing data, doing research and marketing tests. Creating effective advertising campaigns on the internet is my passion. It is a great satisfaction for me to bring about a situation where a person who has trusted me achieves a five or tenfold return on investment in e-marketing.
I have created numerous pages that, thanks to the solutions used, bring huge profits for their owners:
Slavic Settlement in Stobierna
Maniaimprezowania.pl
Educare et Servire
Extremis land architecture
It's me - Magdalena Niedziela. My job is my passion! In the field of computer graphics, I trained at GoWork and IT Media in Warsaw. I am still learning and developing in broadly understood visual art, I follow trends in the field of design . I focus on the uniqueness of projects, aesthetics and most importantly the power and suggestiveness of the advertising message to attract the attention of the recipient for longer.
"The people who are crazy enough to think they can change the world are the ones who do." – Steve Jobs
Hi! My name is Joanna Ciurkot. I am smiling, curious about the world, new acquaintances and challenges. A graduate of WSPiA Rzeszów University in the field of Human Resources Management. When designing a website, I am organized, accurate and focused on achieving the goal. After work, I like to relax on walks, and while baking various sweets.
Our rules
Our main goal is to create an effective website for you, that will help you earn more money . We know that increasing your earnings is a prerequisite for our success. Who will recommend web developers if it does not bring good benefits?
The pages we create must be good looking, responsive and well positioned in Google. We advise what e-marketing tool to use to attract hundreds of customers looking for what you offer.
Don't worry! We will prepare texts, photos, graphics for your website. Set a goal for us , we will do everything to meet it!
"Your brand is what people say about you when you leave the room"– Jeff Bezos
How we act
From the moment we know your needs to the initial version of the website usually does not pass more than 3 days. We try to act quickly because we know that every day dozens or hundreds of people can't find your business on the internet.
When you accept the initial version of the page, we proceed to create it completely. It should not take more than 7 days, but depends on the scope of work that you commission us.
You don't pay a penny until you see the draft version of your site!
You pay 70% of the amount only after completing the work on the page, when you accept the final result.
Why is Facebook fanpage a bad idea for your company?
Many entrepreneurs think that running a fan page on Facebook is an effective way to get online and acquire customers. Meanwhile, social media is a very good tool only for specific types of activities and only if the profile is skilful.
An example of such a company can be a pizzeria that actively encourages its customers to upload photos from their stays in the premises, to tag their fanpage with these photos, to invite friends to like her. Such a company, whose offer is potentially directed to a large part of the population, makes sense to communicate with its clients through social media.
On the other hand, if a company sells specialized equipment or services, it is usually the goal to be active in social media. It is better to focus your marketing efforts on targeted promotion, which reaches exactly the target group. The exception here is a specialized service or product that can accurately reach its target group thanks to analogous interest groups strong on Facebook, for example: runners, mountaineering, young mothers.
Unfortunately, my observations show that 90% of company Facebook profiles have about 200 likes (friends of the owner) and are dusty, with no current posts. Dead fanpages that can be anti-advertising for a company.
Also remember that most Europeans do not have an active Facebook account!
Why is a responsive website so important today?
Even 5 years ago, the vast majority of Internet users browsed websites at home computers or internet cafes. Today all this has changed, and because of these rapid changes, many entrepreneurs have been left behind with their website.
Over the past few years, the possession of a smartphone with Internet access has become more widespread in Poland. Thanks to this revolution, even the number of computers purchased has decreased. These pocket versions allow you to watch videos on youtube, follow your Facebook, check your e-mail - activities that were performed almost exclusively on a desktop or laptop five years ago.
Mobile devices pose new challenges for website creators due to the numerous resolutions and orientations in which a website can be opened. When it was always horizontal orientation in the width range from 800 to 1280 pixels. Today these values ​​range from 240 to 4880 pixels! This is a big challenge for a web developer who must design a website's code so that it looks good on both a small phone and a large TV.
Nowadays, to successfully exist on the Internet, you need a fully responsive, fast loading website. In the gastronomy or clothing industry, the traffic generated by smartphones now reaches 80% and is still growing! On the other hand, Google research shows that 50% of customers reject a company's website if it takes more than 3s to load on the phone. Proper balancing of all these factors is necessary for the success of your website.
I also recommend an article about the length of time spent on smartphones on the Internet:https://www.marketing-interactive.com/97-use-smartphone-to-go-on-internet-in-hk-nielsen/
How does google search work?
To get high in the organic results of the google search engine (used by 99% of Internet users), you need to know how to design a website so that it is optimally indexed by google robots.
These crawling robots "run the Internet" by reading everything in it. Then the data is analyzed and when you type "best italian pizza" in Google, Google displays the answer, presenting pages that they think will best meet your expectations.
This is a very effective mechanism, which is the basis for the global success of google search engine, which provides relevant search results for any phrases.
The basis for successful online marketing is very good visibility of your businesses today in google search results. This is often the best form of promotion because you show yourself to people who are currently looking for you . So you don't have to encourage, persuade or persuade anyone. He already knows he wants it, only must find you now.
They already use our knowledge
Listen to our clients
Join us on facebooku!
1% of our taxes goes to "Radość" society
Our prices
Shop online
Functions:
Price compare websites indexing
Auto invoices
Newsletter
Social media
Law text and forms
discounts
Sets of products – cross sell
Best indexing in google + Google Maps
Loading time optimalization
Price: about 1200 euro
Wide company website
Full presentation of activities, product and service descriptions, photos, price catalog, opening hours, access, contact, and in addition:
Natural optimization for google 5 key phrases
Responsiveness for all mobile devices
Photos from leagal stock database
Integration with google customer reviews
Social media plug-in
Optimization of loading time
Price: about 200 euro
More:
Photoshot
Advertising video or VSL(very recommended!)
Optimalization for more key phrases
Light website
Light and transparent presentation of activities, key information about the company and products, opening hours, access, google map, contact, and in addition:
Natural optimization for google 3 key phrases
Responsiveness for all mobile devices
Photos from the stock database
Optimization of loading time
Price: about 100 euro
More:
Photoshot
Advertising video or VSL(very recommended!)
Ready?
Try our e-marketingu power today!
We are waiting:
+48 606 164 456
+48 790 588 660
pk@blekitnyocean.com
www.blekitnyocean.com